The BH or Bharat Series number plates were launched by the Ministry of Road, Transport and Highways (MoRTH) in August last year.
The registration for the BH number series started in September 2022.
The BH number series was introduced for those people, who keep transferring from one state to another and they have to transfer the registration of vehicles again and again.
Its hassle ends with the BH number series.
This means that only one number plate can be used across India.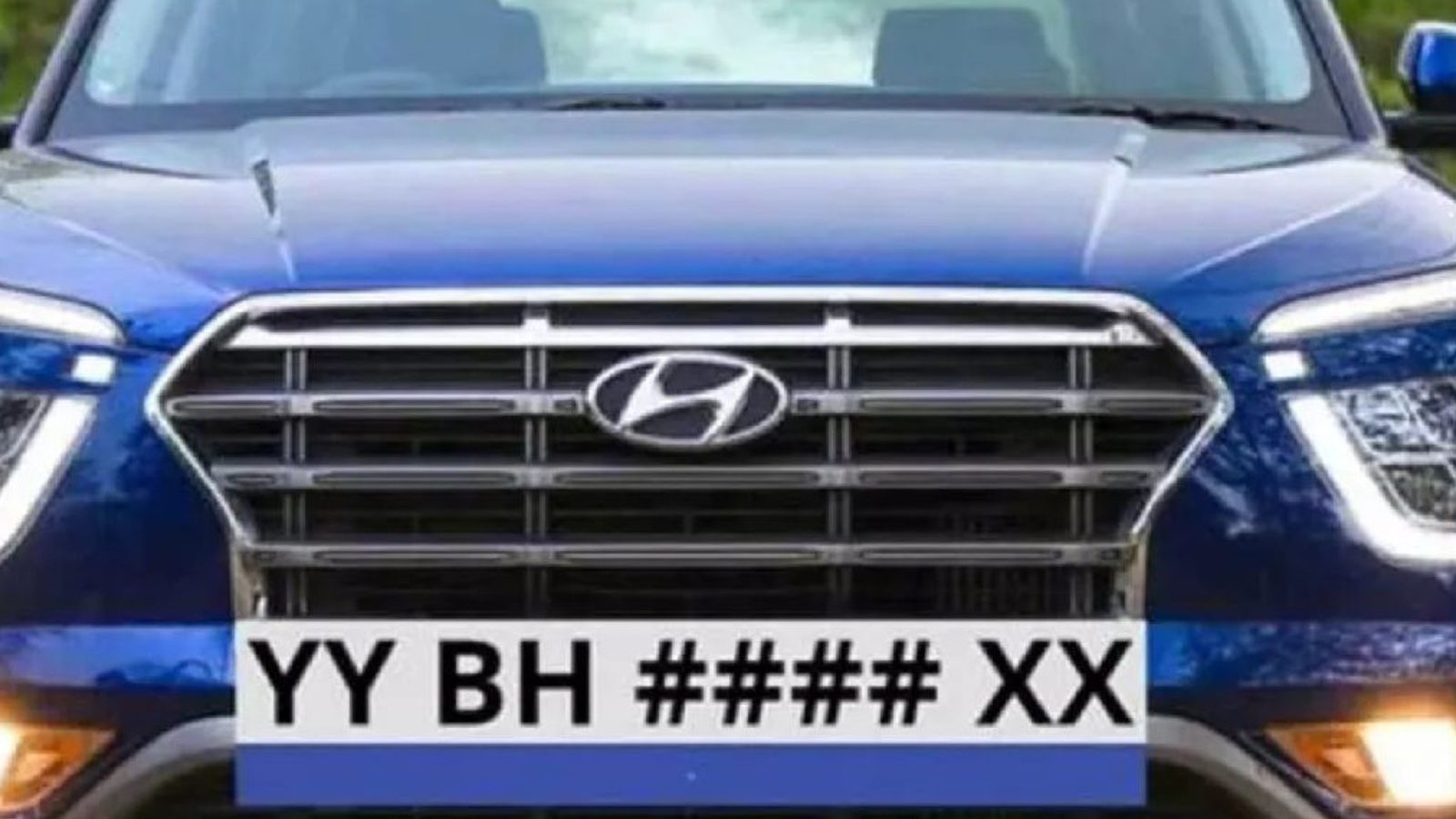 Advantages of BH Series?
On taking the BH series, such vehicle owners get slapped by repeatedly transferring the registration of the vehicle, which keeps getting transferred from one state to another.
Apart from this, they can easily move from one state to another.
This can save time, paperwork and recurring registration fees.
Because under section 47 of the Motor Vehicles Act, 1988, a vehicle with a number plate of another state can be driven in any state only for 12 months.
After this the registration of the vehicle has to be transferred.
Who can get BH number plate installed?
BH series number plates are employees of the state government or central governments working in the defense sector.
can be installed.
Apart from this, employees of such private companies can also get BH number plates installed, whose offices are present in four or more states across the country.
Whereas the applicant must be a citizen of India.
How to Apply for BH Series Number?
To get the BH series number plate installed, first of all the eligible candidate will have to get his documents verified from the transport officer.
Then the vehicle owner can login to the vehicle portal of MoRTH.
This can also be done with the help of automobile dealers while buying a vehicle.
The dealer has to fill Form 20 on the portal on behalf of the owner.
Private sector employees will have to fill Form 60 and provide an employment ID and work certificate.
BH number plate installation fee
BH series number plates are divided into three different categories.
For vehicles costing less than Rs 10 lakh, a fee of 8 percent of the cost of the vehicle will be charged.
The tax rate is 10 per cent for a vehicle costing between Rs 10-20 lakh.
If the value of the vehicle is more than Rs 20 lakhs, then the owner will have to pay 12 per cent of the cost of the vehicle to get the BH series number plate.