It seems that the complaint of the world's veteran investor Warren Buffett about the high valuation of the stock has now been resolved.
Perhaps this is the reason why his company Berkshire Hathaway Inc.is now including the shares of companies in the portfolio.
The group made net purchases of about $41 billion in the first quarter, which included increasing stake in oil company Chevron Corp.
Buffett also disclosed at Berkshire Hathaway's Annual General Meeting (AGM) that the group now owns 9.5 percent of the game maker Activision Blizzard Inc.A few months ago, Microsoft had announced to buy this video game maker.
In fact, Warren Buffett had been arguing for years not to buy shares due to high valuations.
The company's AGM was held in Buffet's home town of Omaha, Nebraska.
Buffett's growing activity in recent months and his first in-person annual meeting as CEO for the first time since 2019 has raised many questions about markets, nuclear weapons and even bitcoin in the marketplace.
has given air.
This meeting lasted for several hours.
Buffett appeared on stage with two key deputys, Greg Abel and Ajit Jain, who answered questions about railroads, cyber attacks and auto insurance companies.
When Buffett decided to step down as CEO of Berkshire last year, Abel was officially confirmed as the successor to the CEO position.
In response to a question related to buying shares, Buffett said, "The enthusiasm in the market works and sometimes there is an opportunity to do something.
It is not that we are smart, but we are intelligent.
Cash is like oxygen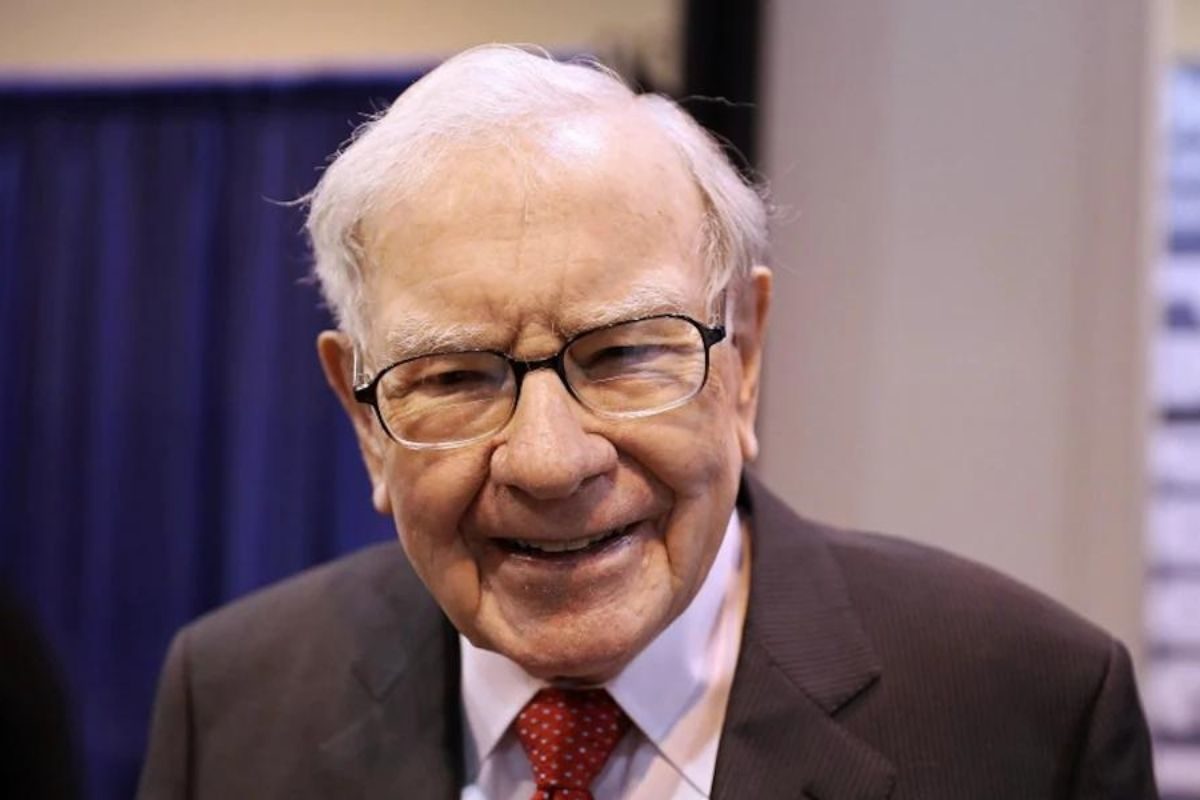 Buffett said, "We will always have cash.
It is always present like oxygen.
If it disappears for a few minutes, everything will be over." Berkshire Hathaway's cash stake has increased from $40 billion to $106 billion.
Earlier in February this year, Buffett, in a letter sent to shareholders, expressed grief over the shortfall in investment.
Last Charity Lunch Auction This Year
The 91-year-old Buffett and Berkshire Hathaway's 98-year-old Vice President Charlie Munger seem to be stepping down from their roles soon after the annual meeting.
However, both the officials have reduced their activities slightly in recent years.
Buffett announced that his two-decade-running charity lunch auction would be his last this year.
Munger has also resigned as chairman of the Daily Journal Corp.