How To Save Tax Burden: The financial year 2022-23 has started.
Many companies have also given increments to their employees in the month of April due to the excellent financial results last year.
With the increase in income, the tax liability also increases.
In such a situation, it is very important to do tax planning.
It is very important for you to know how you can save yourself from the increasing tax burden.
Depending on your total income, you can choose different tax benefit investment options and plan your income tax savings accordingly.
It is important for you to understand that there are tax saving plans available in which you can save tax by investing.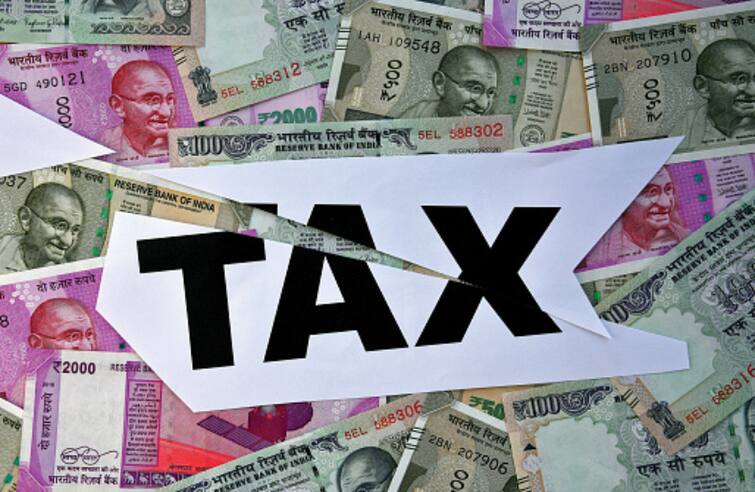 1.Section 80C (up to 1.5 lakh)
You can save yourself from tax liability by investing in tax-exempt schemes up to Rs 1.5 lakh annually.
Under this, in PPF, NPS, NSC, EPF, Tax Saver Fixed Deposit (Tax Saving Fixed Deposit), Insurance Scheme, ULIP, ELSS.
You can save tax by showing an annual investment of Rs 1.5 lakh.
Apart from this, if you have taken a home loan, then you can get tax exemption on the payment of the principal amount of one and a half lakh rupees.
So apart from this, tax exemption is also available on payment of tuition fees up to Rs 1.50 lakh annually for two children.
It is very important for you to know that all these investment expenses come within Rs 1.50 lakh under section 80C.
There will be no tax exemption on investment or payment more than this.
2.Section-24
This is the most efficient way to save tax.
You get the benefit of tax deduction on both the principal and interest paid on the house you buy by taking a home loan.
The benefit of tax exemption is available under 80C on the payment of principal amount of Rs 1.50 lakh, and the benefit of tax exemption is available under section 24 on the payment of interest of Rs 2 lakh.
3.Section 80CCD (1B)
You must have heard about the National Pension System (NPS).
You can opt for NPS tax saving option to reduce the net taxable income.
One can save tax by investing Rs 50,000 in NPS over and above the limit of Rs 1.5 lakh in 80C.
4. Section 80D
– Under this section, you can get tax benefit on premium payment of health insurance.
Under this section you can pay Rs.
You can avail the facility of deduction up to 1 lakh.
If you can avail deduction of Rs 25,000 on medical insurance premium for self, spouse and children.
If you are a senior citizen, you can take advantage of a deduction of Rs 50,000.
5.Section 80E
You can also take advantage of tax deduction on payment of interest on education loan.
The interest (interest) paid by you towards education loan is eligible for deduction under section 80E.
6.Section 80
The benefit of tax exemption can also be availed by giving donation.
Therefore, the donation given for good works can also get the benefit of tax deduction.